Snowmobiling in the Margarees, Cape Breton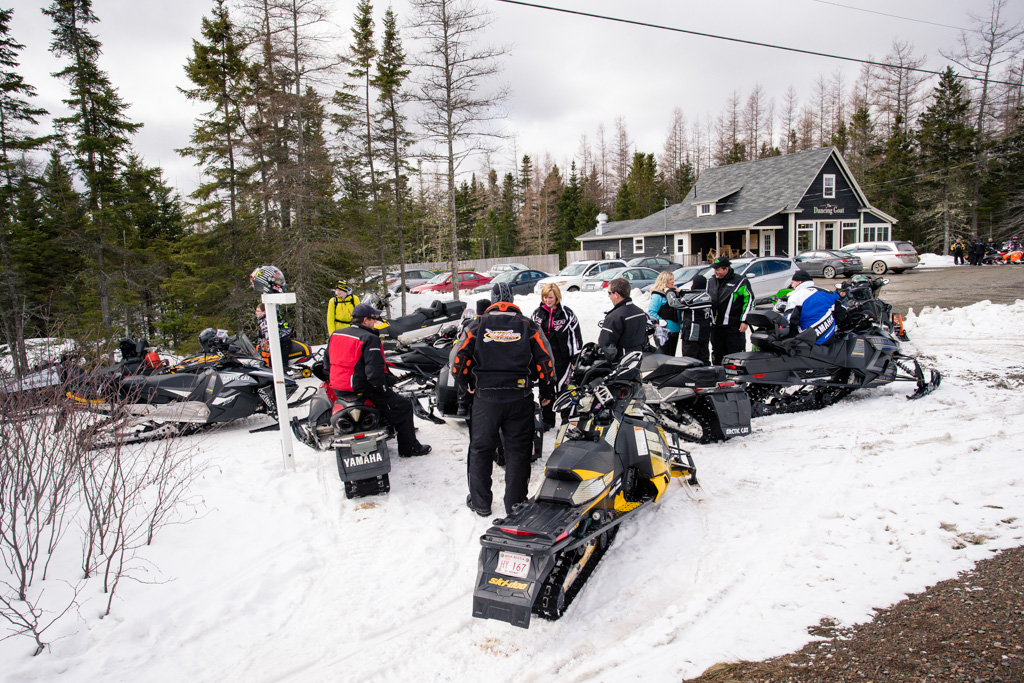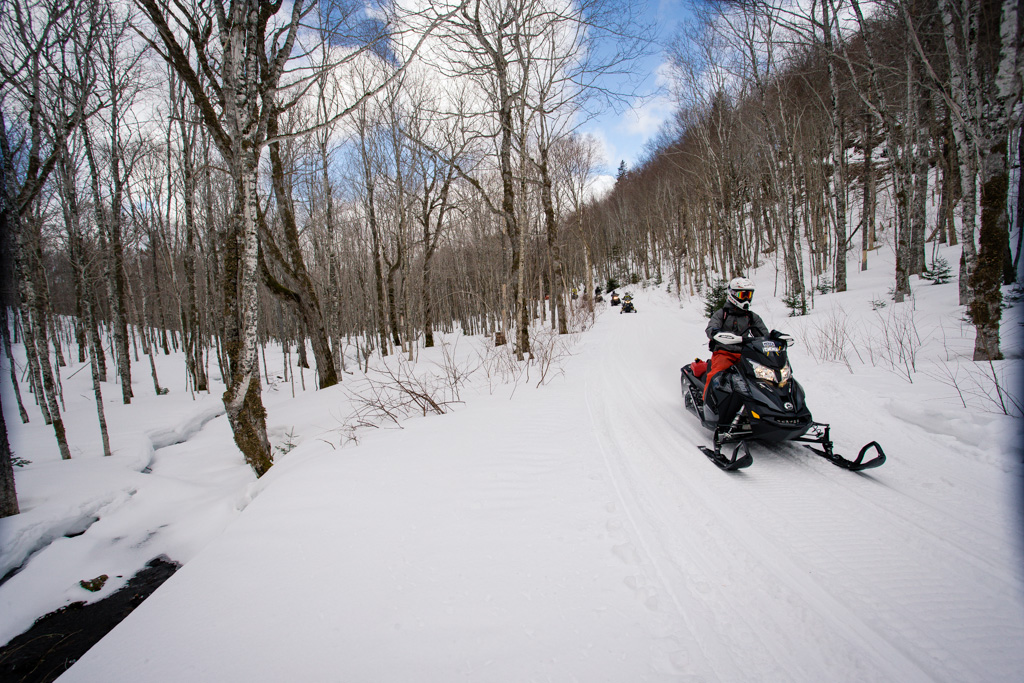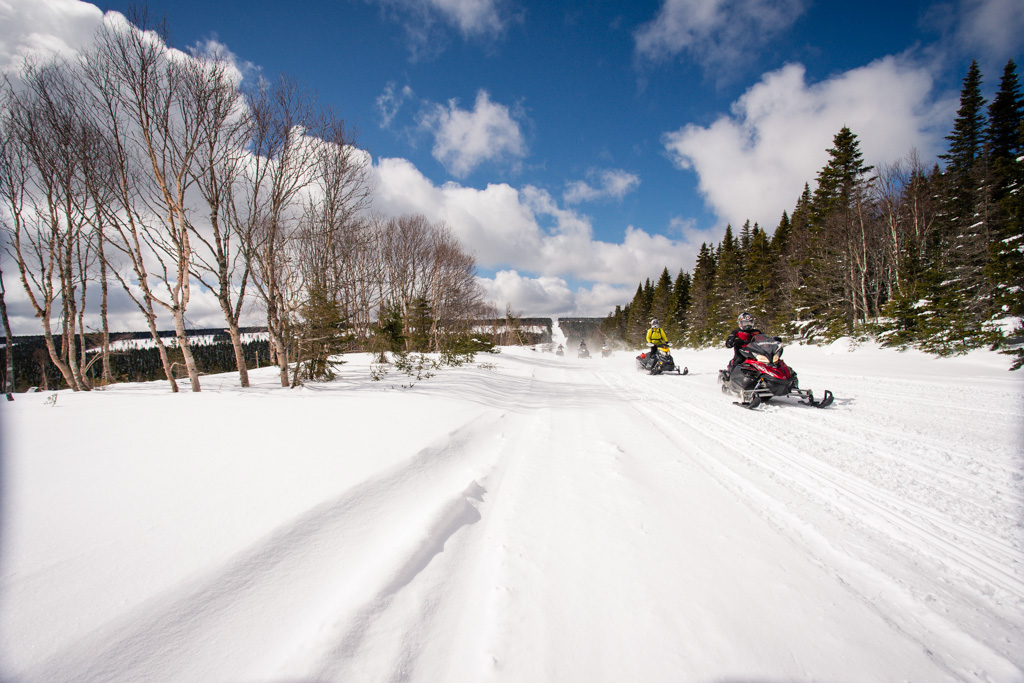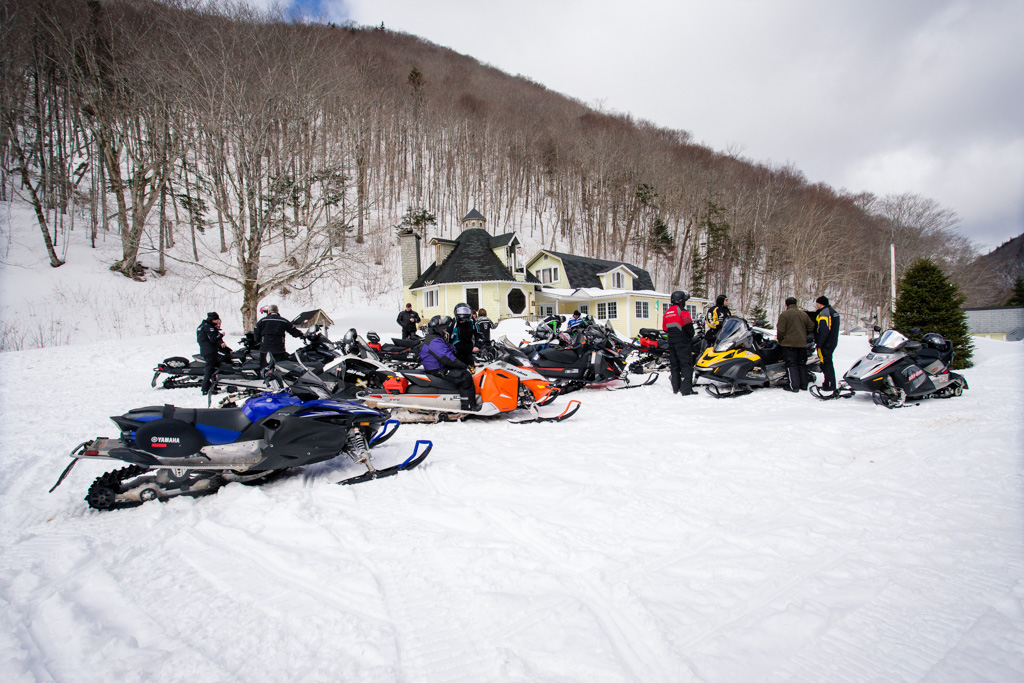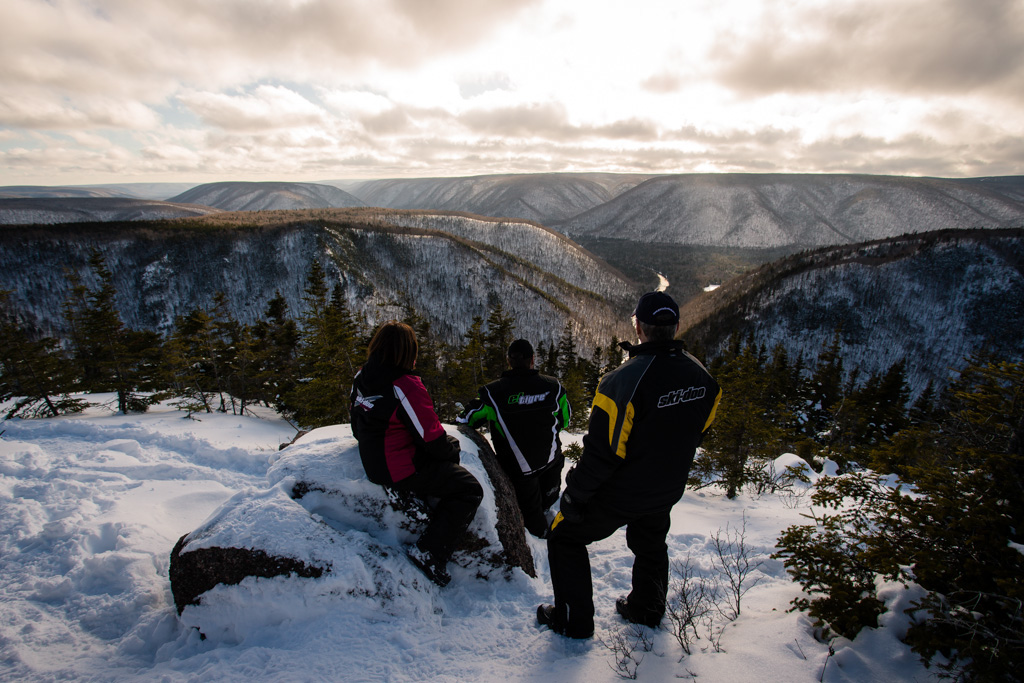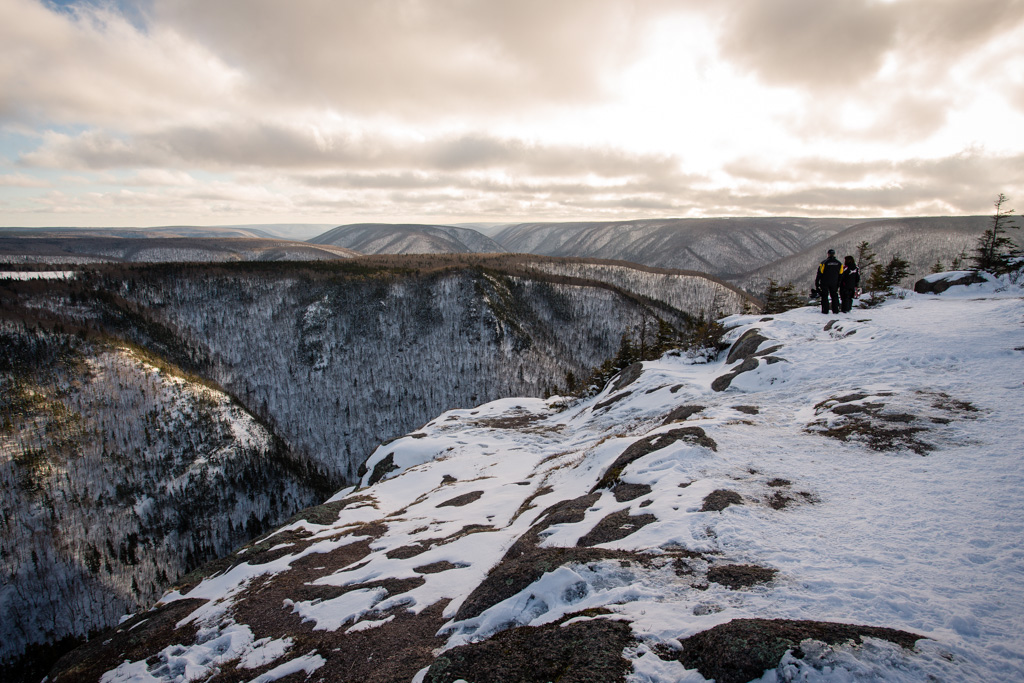 The Margaree Valley has really grown into a paradise for snowmobiles over the years. People come from far away and there is a good reason why. Endless trails with some magnificent views, great food and a relaxing atmosphere in this pleasant valley all make for a great experience.
A lot of folks start off their snowmobile adventure near the Dancing Goat Cafe. It is notorious for its great sandwiches and soups and they serve a great cup of coffee. There is a trail that starts right next to the cafe, which makes it such an ideal starting point. This trail will lead you to the trail system in the highlands from where your choices are seemingly endless.
Once you're up in the highlands, there are a ton of trails where you can have fun and explore. "The pig and whistle" is a little hut about an hour from Cape Clear. People often meet here and warm up to next to the wood stove and have their lunch. Cape Clear is definitely one of the best views on Cape Breton and a favourite spot to visit for anyone with a snowmobile.
Oftentimes people find themselves heading to the great restaurant at the Big Intervale Fishing Lodge, which is situated in a beautiful spot along the river. They are now also offering winter accommodation for anyone visiting the area for an adventure. The Lakes restaurant is another favourite go to spot for many locals after a long day of being out the sleds.
Before making your way here you should get your permit through the Snowmobiler Association of Nova Scotia. If you are looking to rent a snowmobile, there is Highlandview rentals in Baddeck that offers this service. From here you can cross to the Margaree area or other places you would like to explore.
The Cape Breton highlands have about 1100km of snowmobile trails. Check out the trail map to get an idea of the area and get some ideas from the four day snowmobile itinerary suggested by local Clifford AuCoin.
Cape Breton is truly a paradise for snowmobiling. Personally I find the Cabot Trail to be even more spectacular on a winter day and if you have the time for it, I highly suggest you make it at least a good part of the way around the island. The roads in the National Park are groomed extremely well and the views in winter are absolutely stunning!
words and images by Roman