Paddle boarding the Margaree River, Cape Breton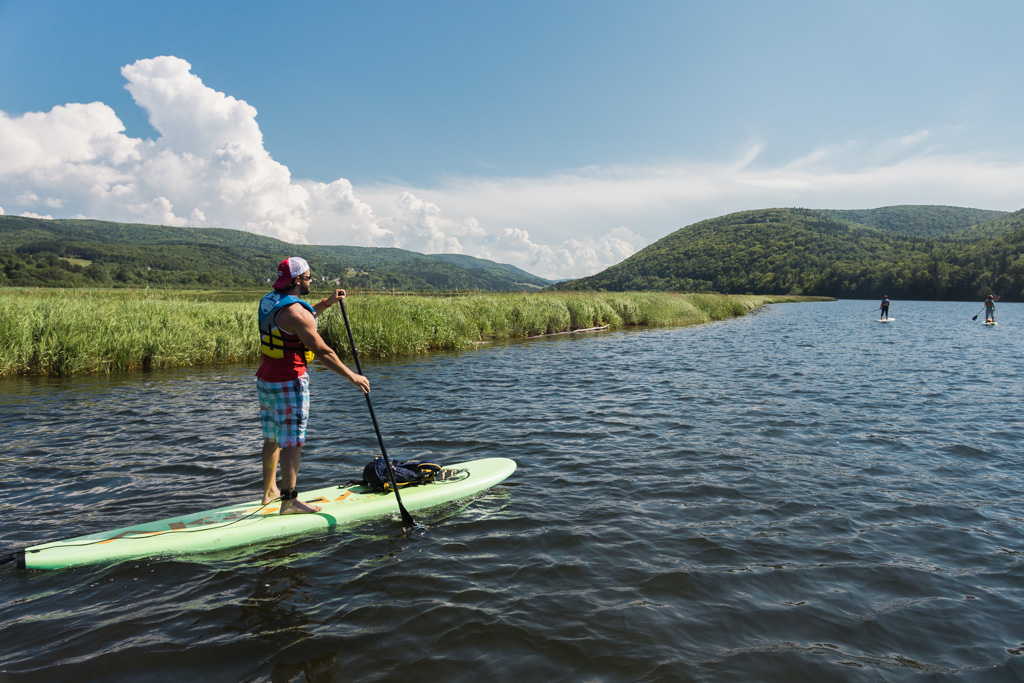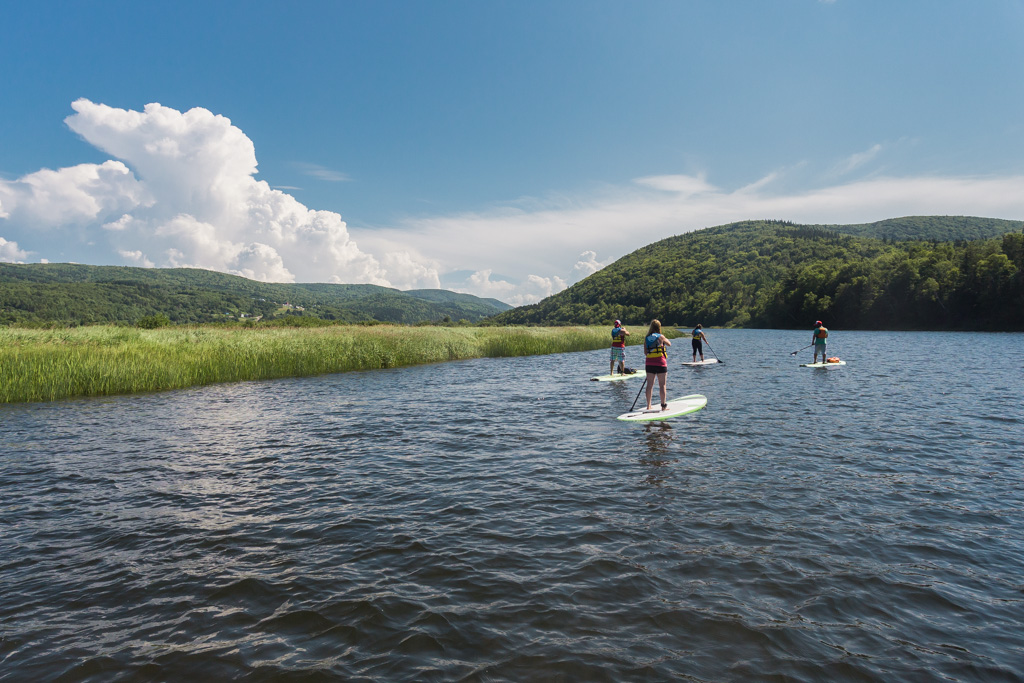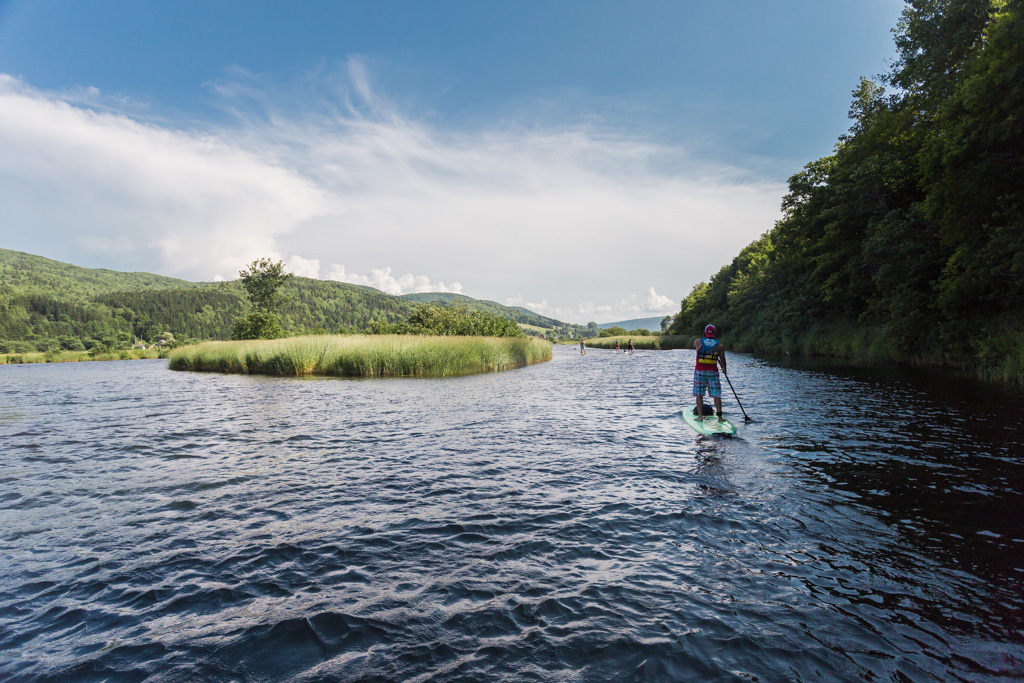 Paradise has been found - here on the Margaree River.
Paddle-boarding is by far one of the most popular things you can do these day on the water. Paddle boarding down the Margaree River - that - much hipper!! This river is ideal for paddleboarding; the way it meanders, twists and turns, it's not too deep or too choppy, and it's great for all levels (beginner, intermediate/expert).
I had only been out on a board once before our river session, and I was a bit nervous as I didn't really fancy getting soaked again, but the water was much calmer than the open sea (where Roman implored me to first try the sport). The river doesn't have the tide ripples, unlike the ocean...
As we started off by the East Margaree bridge and headed in the direction of Ford View - we had not been prepared for the paradise we'd encounter. The sheer amount of wildlife that surrounded as we paddled onward. We saw salmon jumping out of the river and giant bald eagles and other birds and critters, but none was more impressive than the white-tailed deer that jumped across the river - right in front of us!
It couldn't have been more epic - the wildlife was incredibly spectacular!
We spent about two hours on the water with Jeremy from CB WEST SUP paddleboards. Jeremy guided our group down the river - from beginning to the end. It was awesome!! If anyone is looking to do paddle-boarding, especially on the Margaree - we'd highly recommend connecting with Jeremy and his crew. The price is really reasonable and the time on the water is worth every penny!
You can follow CB West Sup on Instagram, Facebook and check out Jeremy's website for details on the tours, rentals and bookings. www.cbwestsup.com