Snowshoeing 'Franey' in Ingonish, Cape Breton Highlands National Park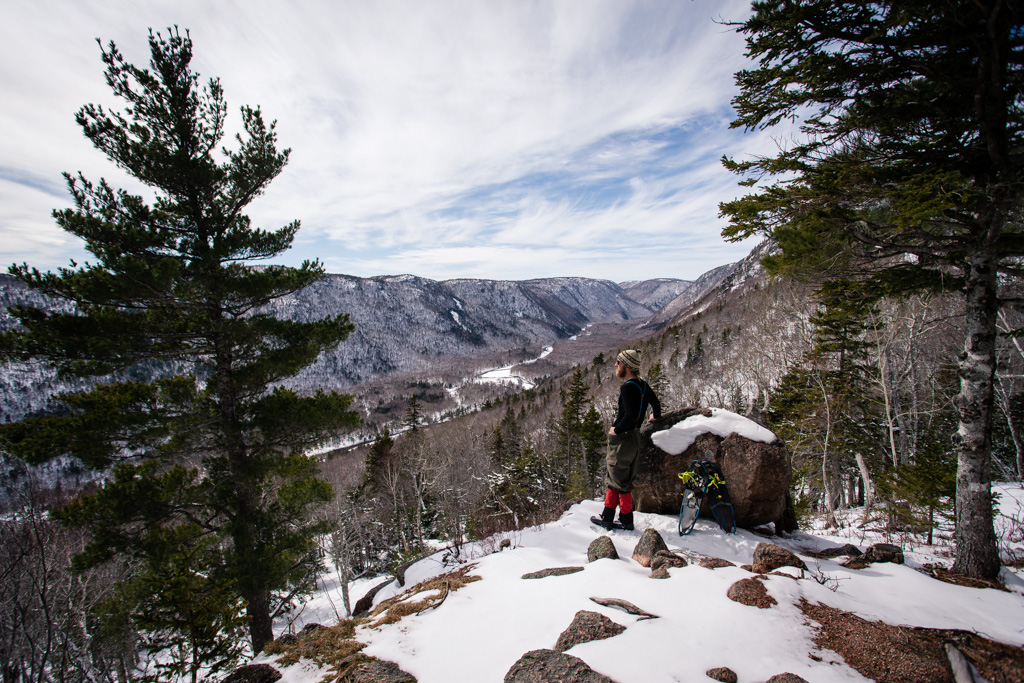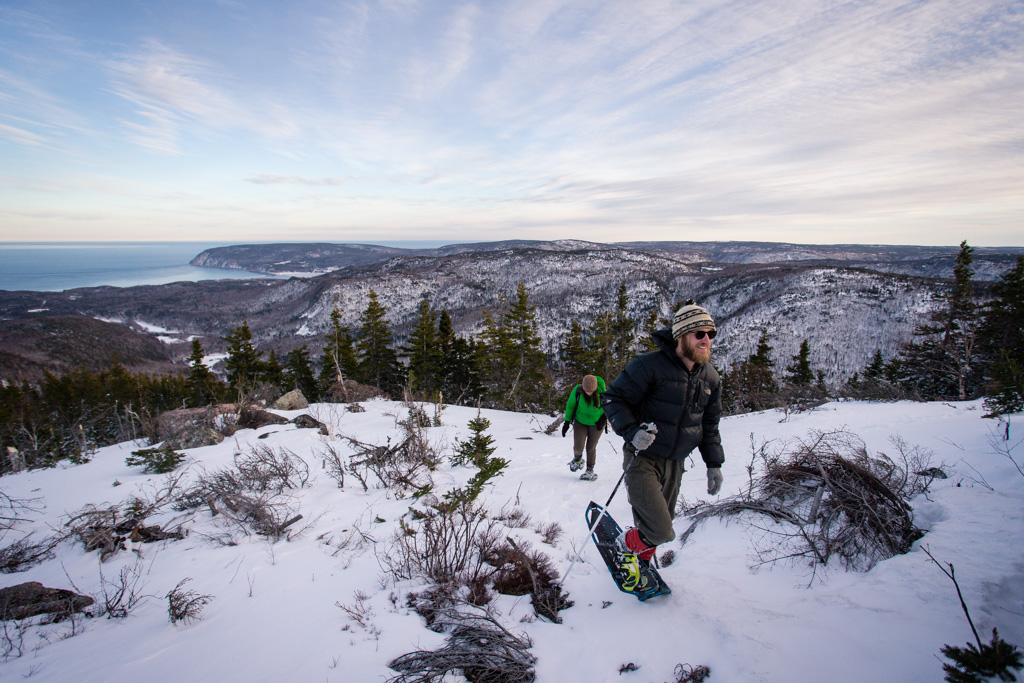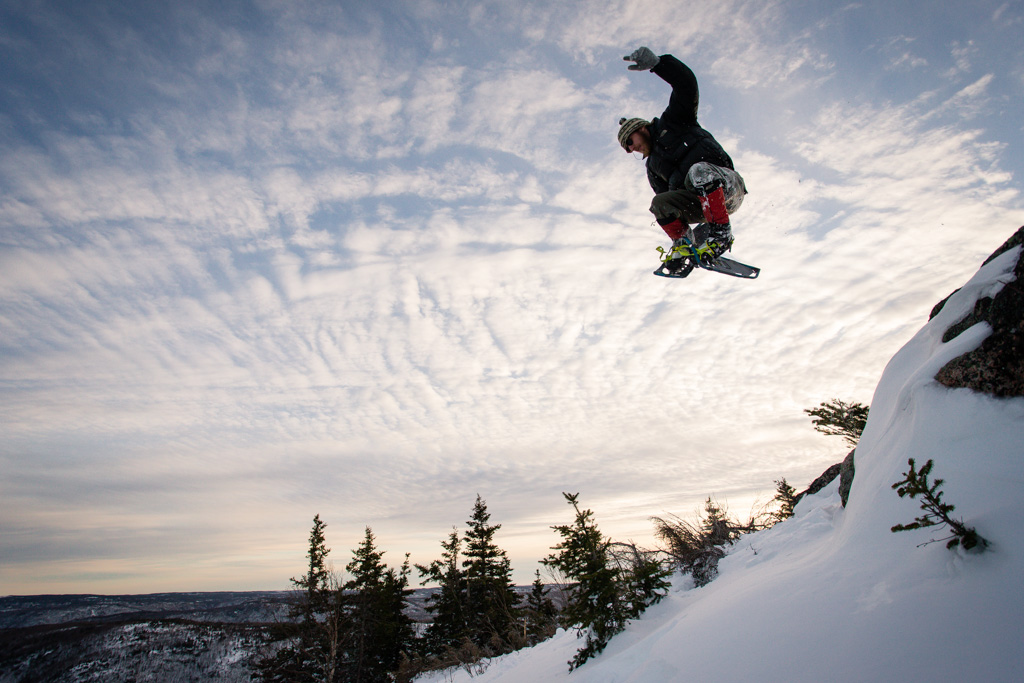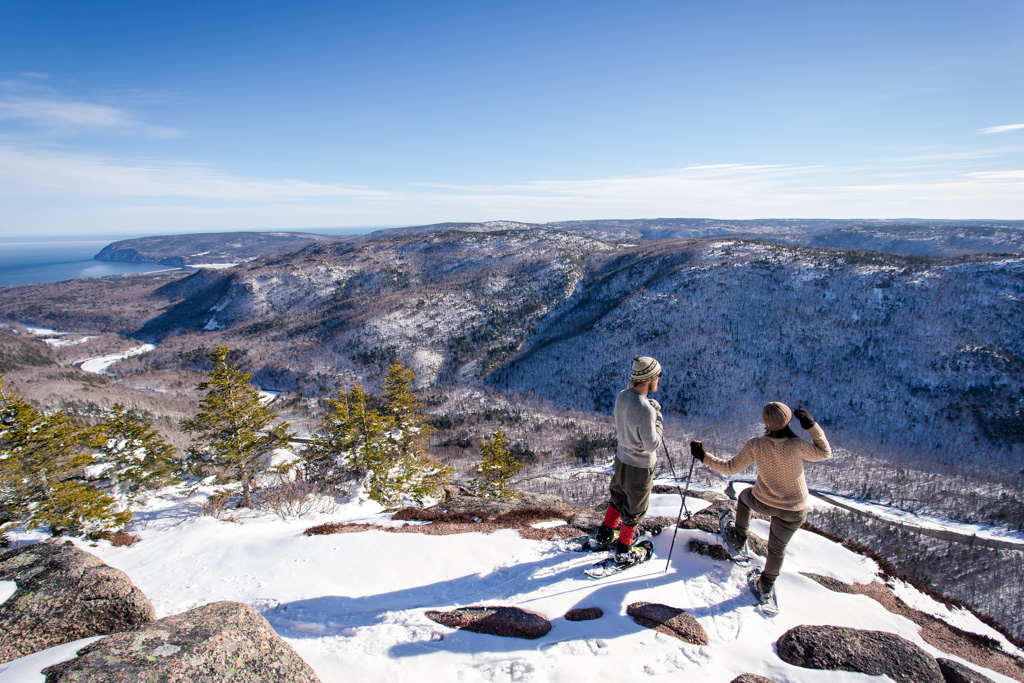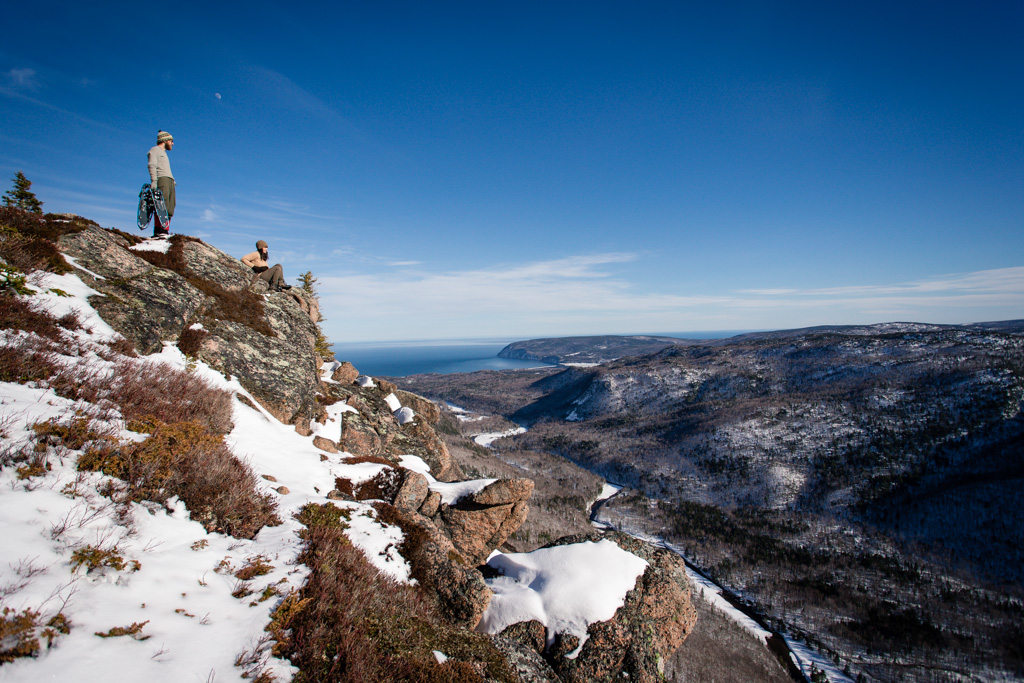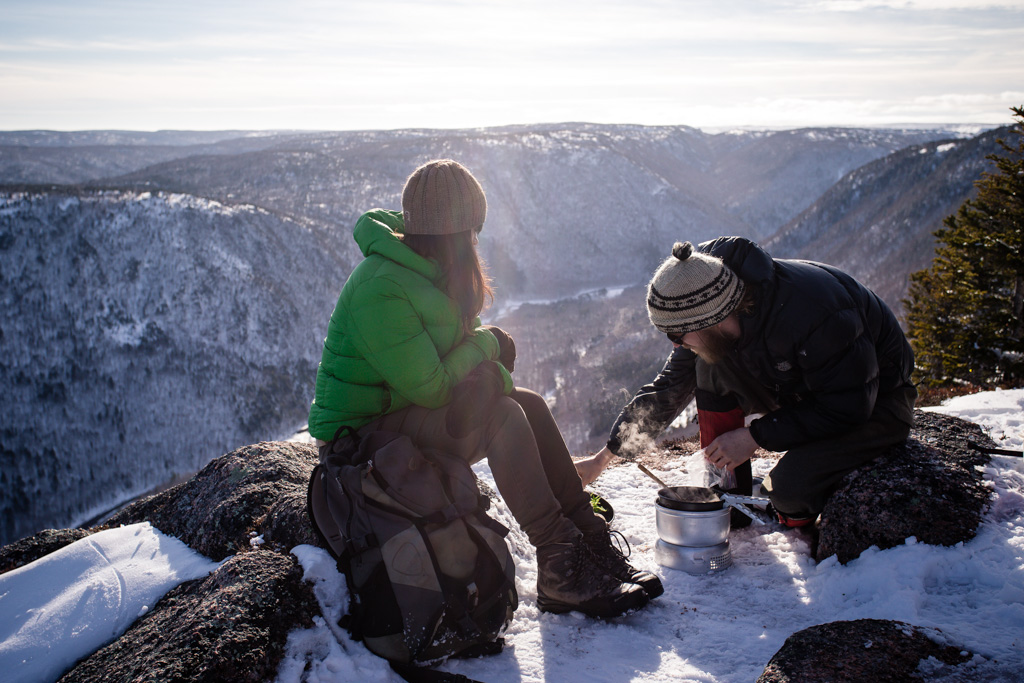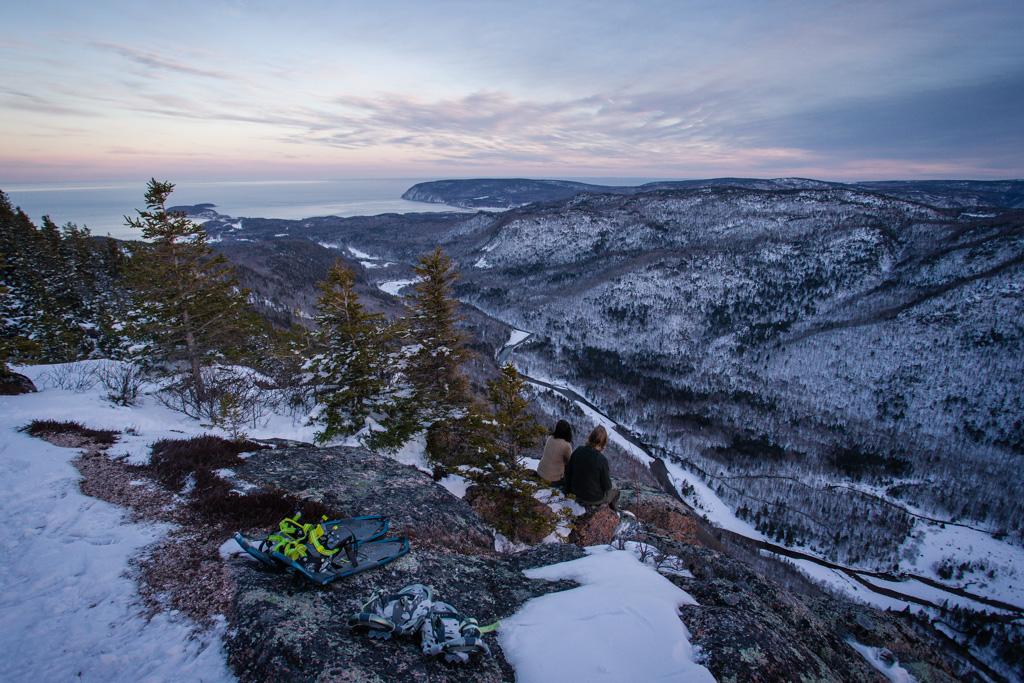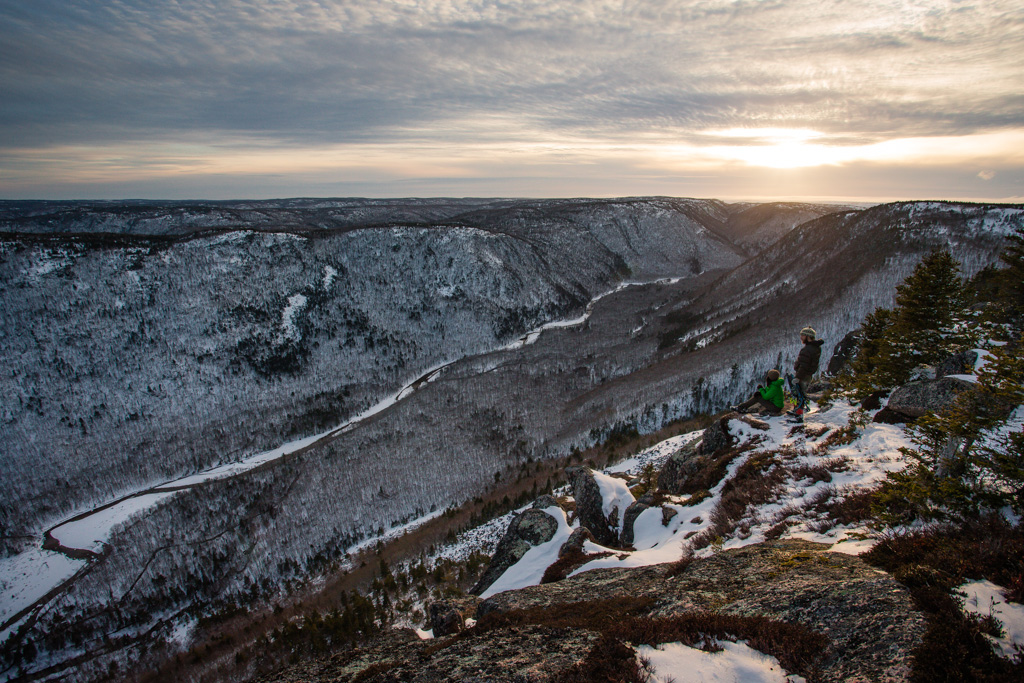 Hiking Franey is always a good challenge. It's not the longest hike, but it's pretty steep in a lot of sections. The intensity of this trail more than doubles in the winter depending how much fresh snow is on the ground. In the winter you have to account for more time than normal, because the parking lot is not cleared and you have to climb a little more to get to the trailhead. I don't remember how long it took us to hike it, but my guess is around 4 hours.
It's definitely one of the most snow-shoed hikes on Cape Breton, which means the trail is often padded down a bit more from other people's tracks so your ascend is easier and you can also not get lost.
My friends Jillian and Peter came along on this particular trek. It was exciting for me, because they had never been up there and I couldn't wait to see their reactions when we got to the view points. I had hiked it quite a bit before, but this was only my second winter ascend. There are times when you hike this in the winter where the climbing just doesn't seem to end. I remember the first winter hike, my friends sunk into snow almost up to their waist when going up the steepest section. We had had so much snow that winter, it was unreal.
On this trek we made really good time. We had a good amount of snow, but we weren't sinking too deep on the steeper parts. Going through the forest here is beautiful during all season. I really enjoy this part when it's snow covered and the snow shoes make that crunching sound amidst all the peace and quiet around you.
When we made it to the lookoff, I could tell that Jillian and Peter had a moment of awe. They both agreed that it's one of the best views we have on the island. We ended up hanging out up there quite a bit, cooked a bit of food and warmed up with some hot tea. It was really peaceful to sit at that look-off and just take in the incredible scenery with the setting sun. After I finally finished with taking photos, we started making our way back.
The trail is fairly narrow on the way up. On the return section after the viewpoint, it turns into a wider ATV trail. Peter and Jillian actually decided to put on their cross country skis for this part, since it's mostly downhill. Just to warn you in case you are thinking of doing this with xc skis - it's very steep and fast with a few harsh turns. They often had to make themselves crash, because some trees were down. But they had blast. I just kept hearing laughter and happy shouting.
We all had headlamps since it was starting to get dark. That definitely didn't make the downhill skiing easier for them. I would have loved to ski it, but I had all my camera gear with me. Looking back, I am actually glad I didn't - even if I didn't have the camera gear. I was a pretty good cross country skier at the time, but my control on downhill sections wasn't that great. After having skied at Nordic Ski Cape North a lot this season, I feel a lot more confident on downhill. Franey is quite a steep hill. So please only try this on xc skis if you are confident in your control. And regardless of your skill level I recommend using a helmet, if you are skiing down this mountain.
Snowshoeing the downhill part is a piece of cake compared to the uphill section here. I definitely think this is one of the best snowshoe treks on the island. And one of the great things is that more than likely, you will have it to yourself.
Directions: The way to the trailhead is well marked once you are in Ingonish. If you are coming from Baddeck the sign for Franey road will be on your left, shortly after the Clyburn Brook. If you are arriving from the Cheticamp direction, the sign will be on your right shortly after Andrew's Pizzeria.
Note: The best view here is actually easy to miss. A lot of people stop at the lookoff with the red chairs. It's a nice view, but the epic scenery is actually very close to here. You just have to follow a little wood path to the right of the chairs (if you are facing the ocean). Take great care, as the drop offs in the area with the amazing view are very dangerous.