Corney Brook in Winter, Cape Breton Highlands National Park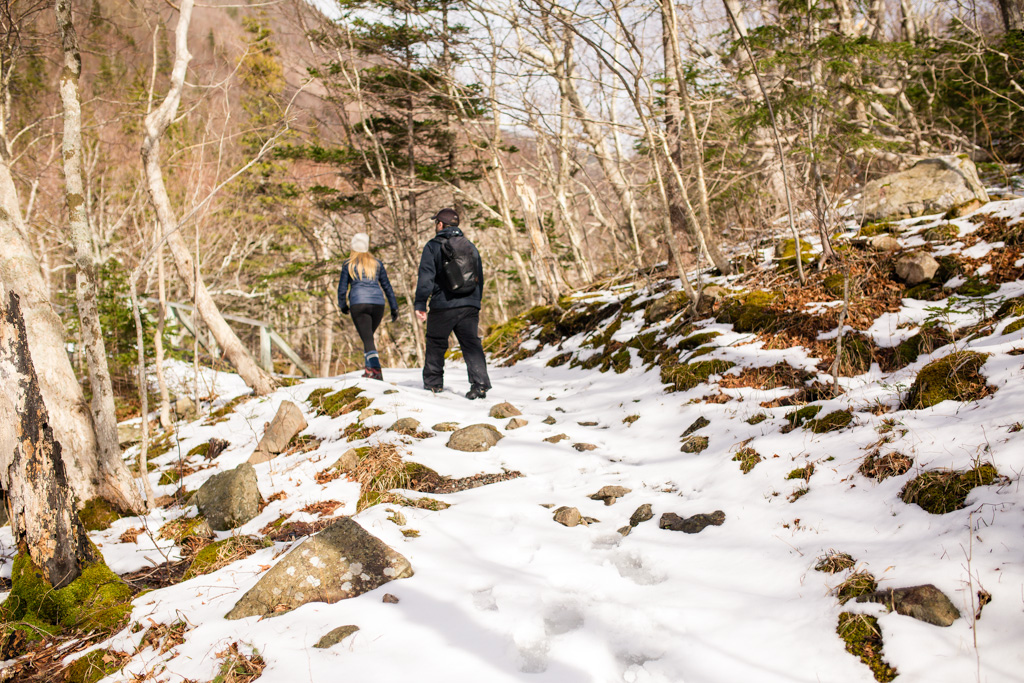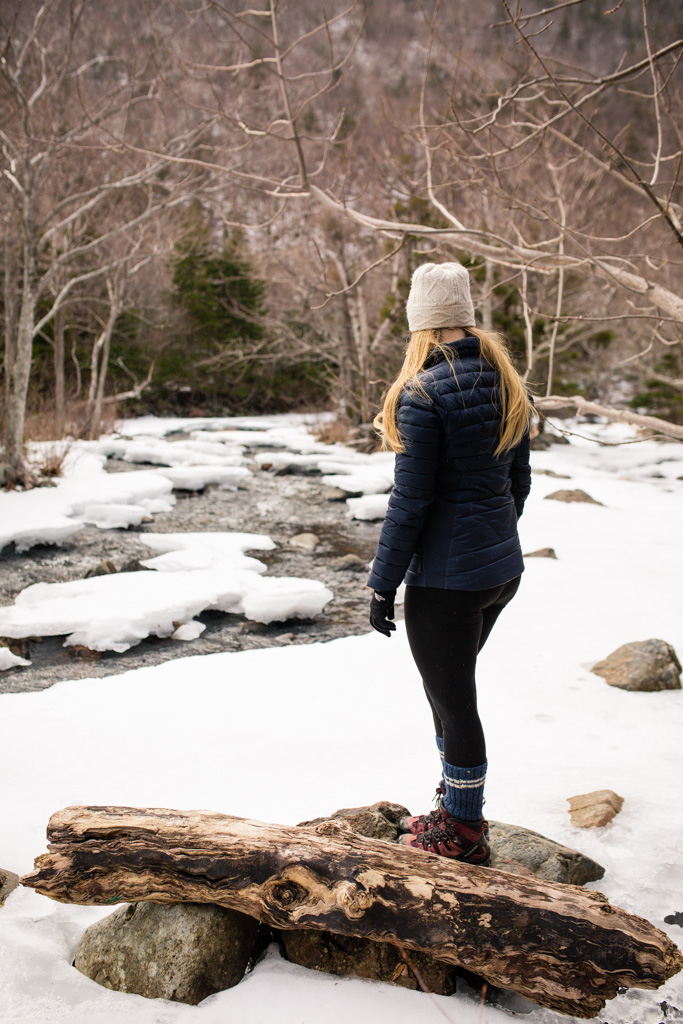 It's amazing how different a place looks with just the switch of a season.
Yesterday, we decided to go for a hike in the woods to get away from the north-east winds. The sun was dancing between the clouds, lighting up the partially snow-covered trail. The stream that runs along the trail was still covered with lots of snow and ice, which made the water look intriguing.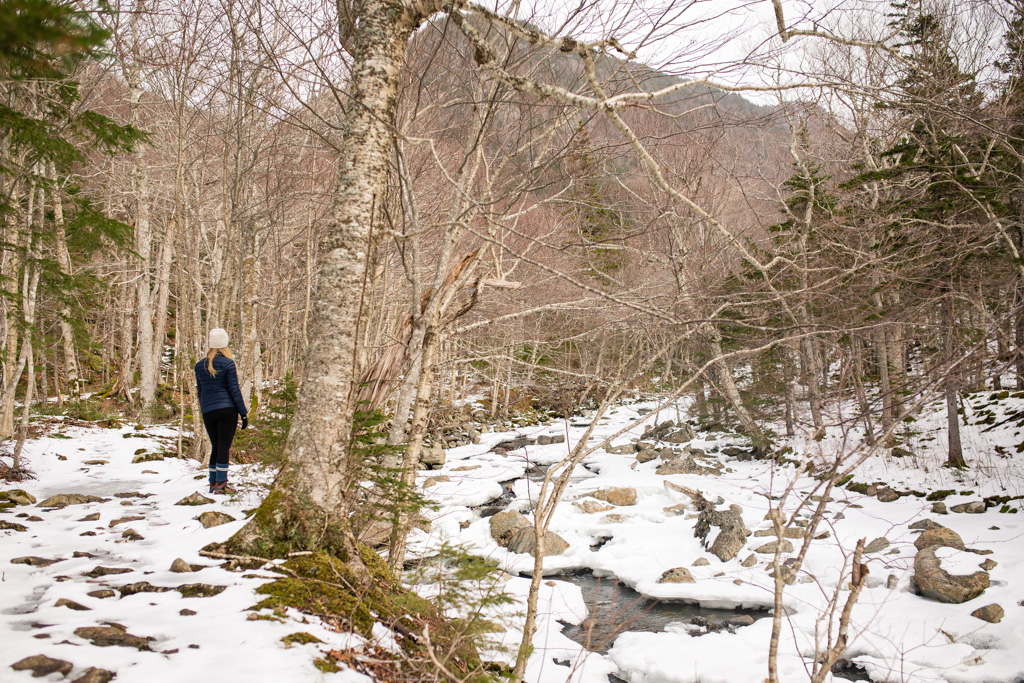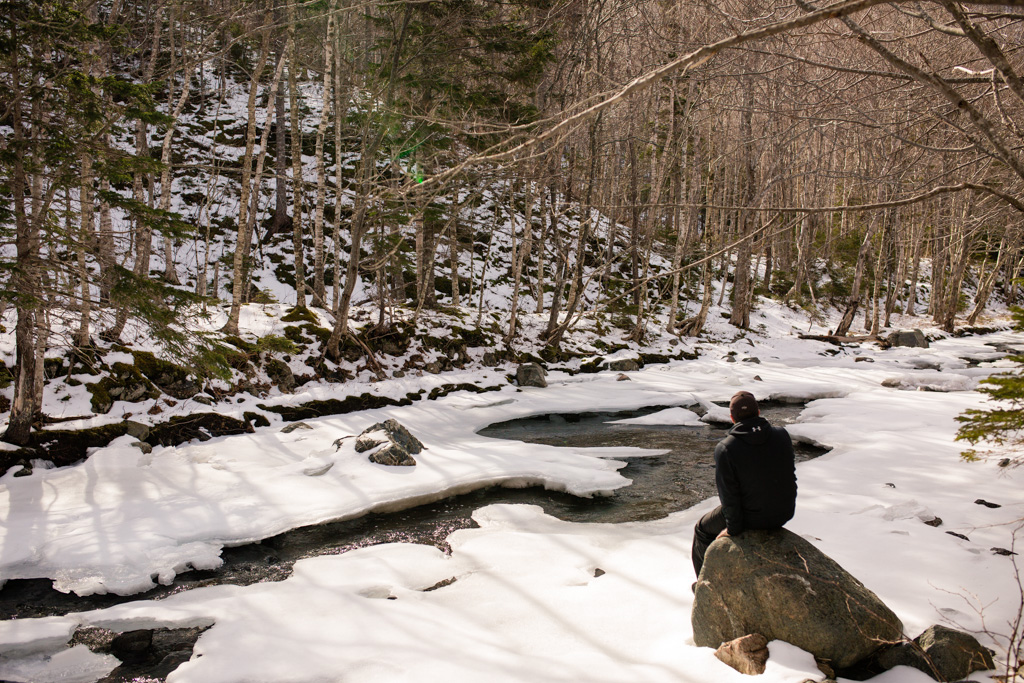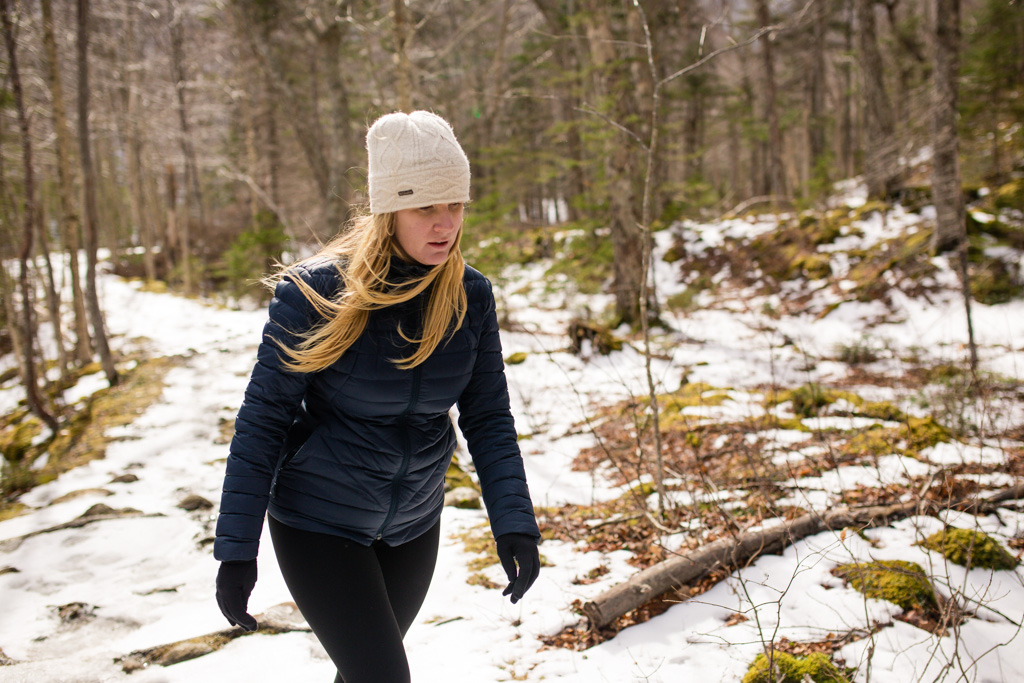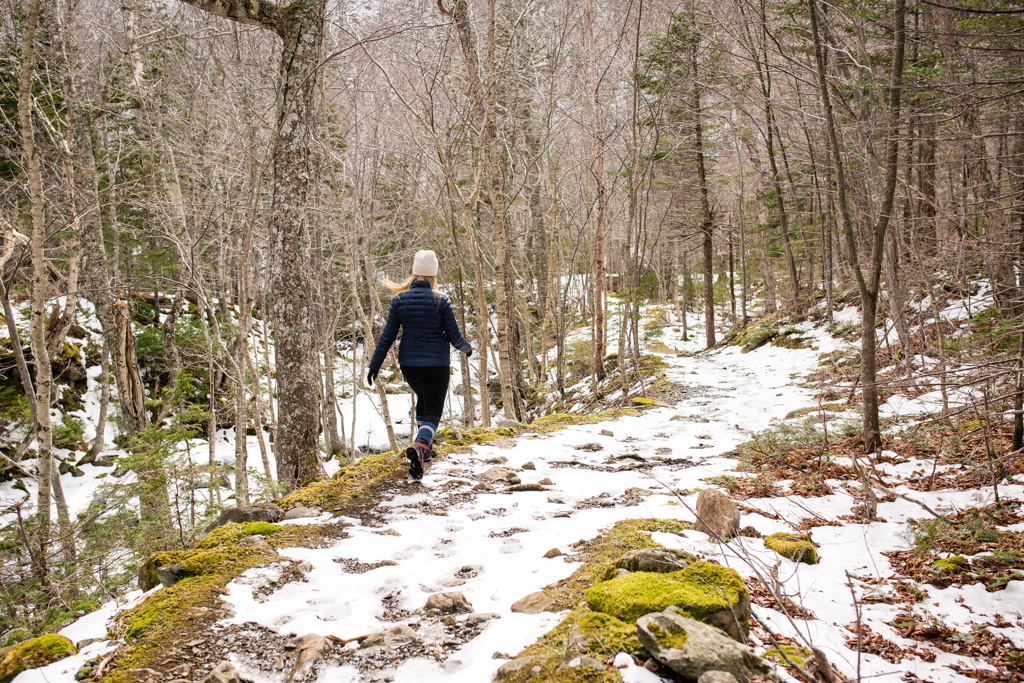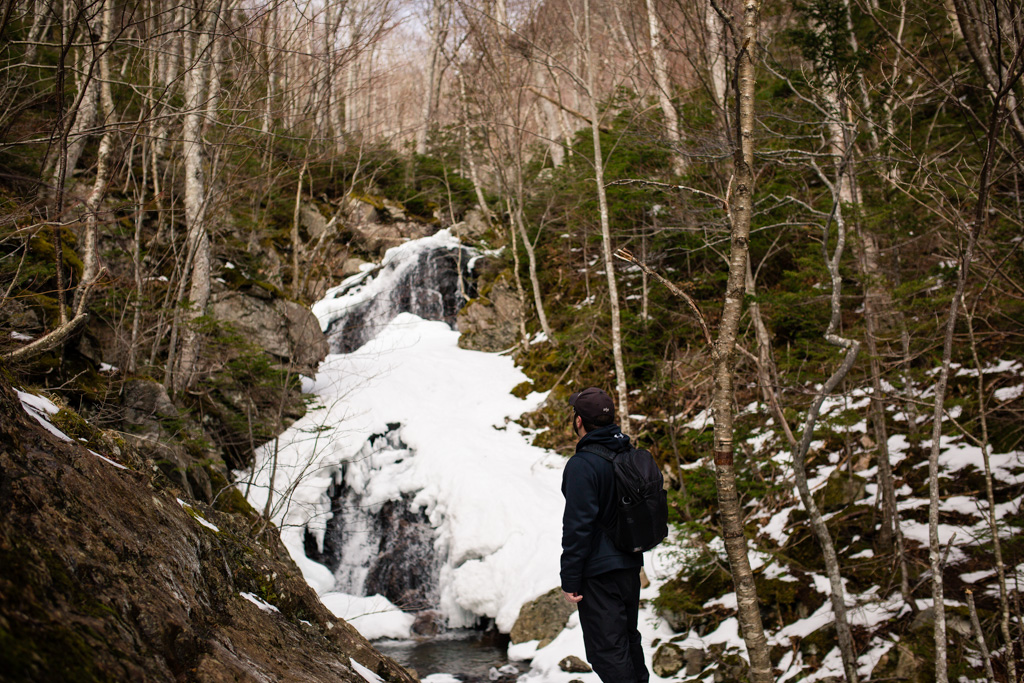 Winter changes this landscape completely. We were entirely struck with awe.
Usually when we hike this trail it's in the summer, or fall when there's lots of foliage on the trees and the ground cover is full of green ferns. In the depths of winter, it's barren-but beautiful. We were able to see the mountain peaks, something I've never noticed before. Every time we looked up we noticed a different peak and were like "we should climb that!!" Haha! There were icy blue waterfalls off in the distance, cascading along steep, rocky cliffs.
This trail brings you to the Corney Brook waterfalls; it's fairly gradual and not too physically demanding. But it's a wonderful hike with a beautiful waterfall at the end.
Directions: From Cheticamp, head towards Pleasant Bay. Drive about 17kms and park at the Corney Brook Campground parking area. The trailhead is just on the opposite side of the road.
Duration: 6.8km, about 1.5 hours - there is no cell service