Ski Tuonela Village, Cape Breton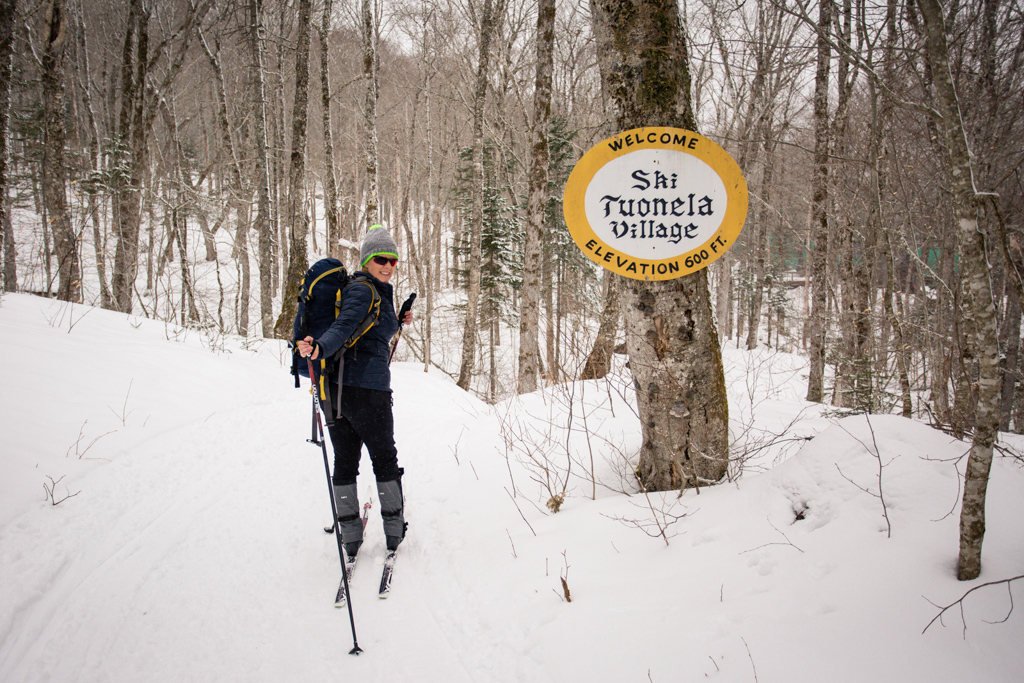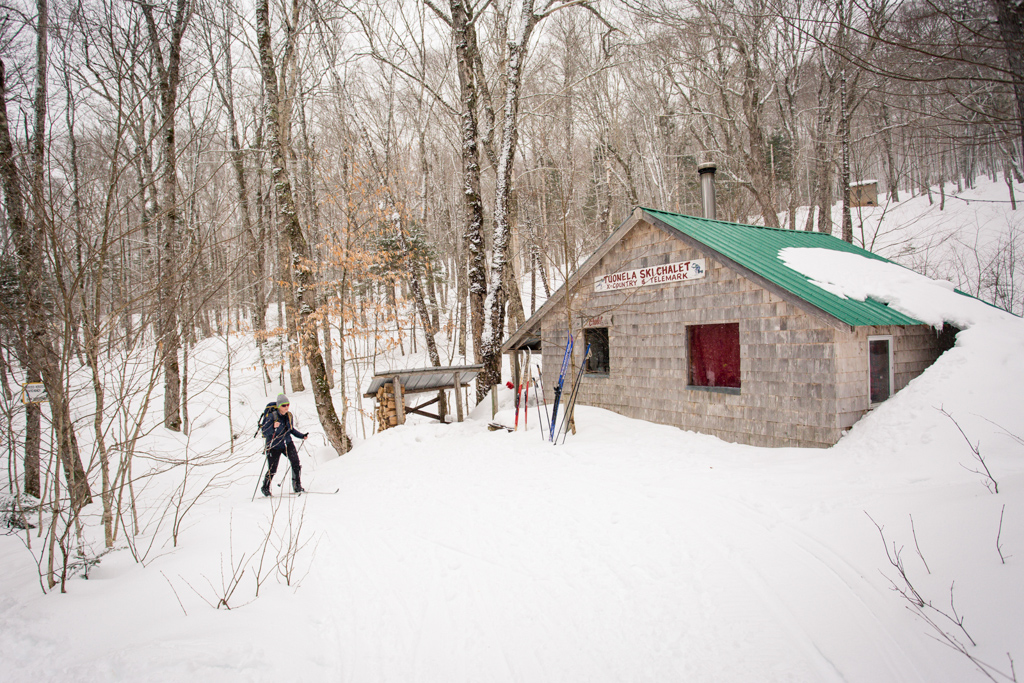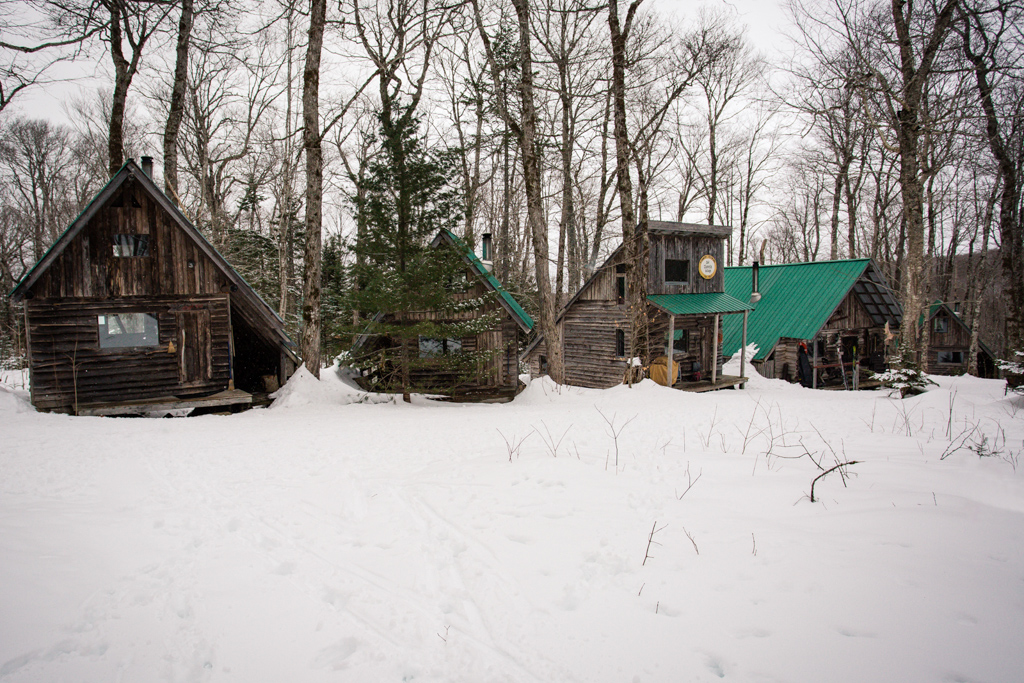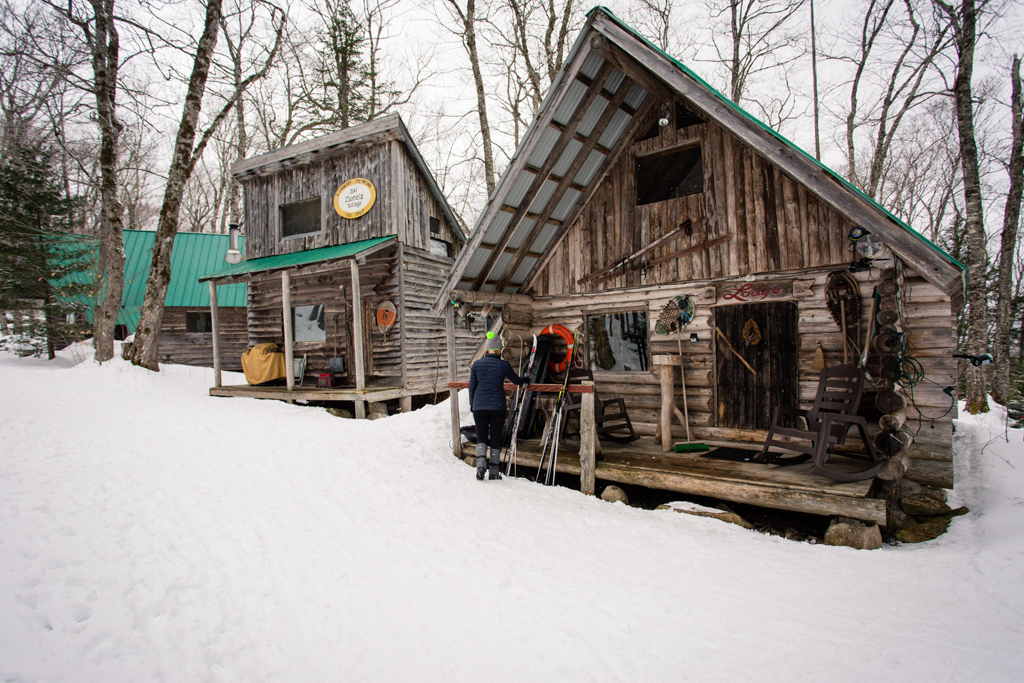 When we skied into the village at 'Ski Tuonela', we felt like we had stumbled upon a little European settlement tucked away in the woods.
We were greeted by the personable owners, Chris and Anni, who built these beautiful, rustic cabins on their own. They have traveled the world with their sailboat (which they also built themselves) and are extremely friendly hosts. 'Ski Tuonela' has been around since 1997 and it's situated in a real snow-belt region, which on average receives more snow than other parts of the island.
'Ski Tounela' has almost 25kms of trails for cross country, backcountry, and telemark skiing and is the only serviced telemark ski area in the Maritimes. You are also welcome to snowshoe the area if you are being respectful of the ski tracks.
The village is comprised of eight cabins, a hut with an amazing sauna, recreational buildings for socializing and it just looks like it belongs in a fairy tale. When sitting in front of our wood stove, it really felt like we were in a European chalet, somewhere in the forest, far away from the noise and busy demands of everyday life.
The cabins are well-designed and are "off the grid", running on solar and wind power, allowing you to deeply relax and unwind. They come equipped with everything you need - you just bring your food and whatever gear you can't part without. The beds are super comfortable and the wood stove and kerosene lamps provide a warm and cozy atmosphere.
We were there on March 24th and 25th (2018). The ski conditions were amazing (even though the snowfall has been below average this year) so we just kept hitting trail after trail! Almost all trails were open, and there was a good amount of challenge to the terrain and we are pretty sure that even expert skiers don't get bored here on a two-day ski trip or even longer.
Steaming in the wood-fired sauna was the perfect après-ski activity one could ask for :) And hanging out by the fireplace well into the late hours of the night, while drinking warm beverages felt like a true vacation. We simply did not want to leave. Without a doubt, we will be coming back! Take a look at their website at www.skituonela.com and follow them on Facebook.