A winter scramble - hiking Roberts Mountain, Cape Breton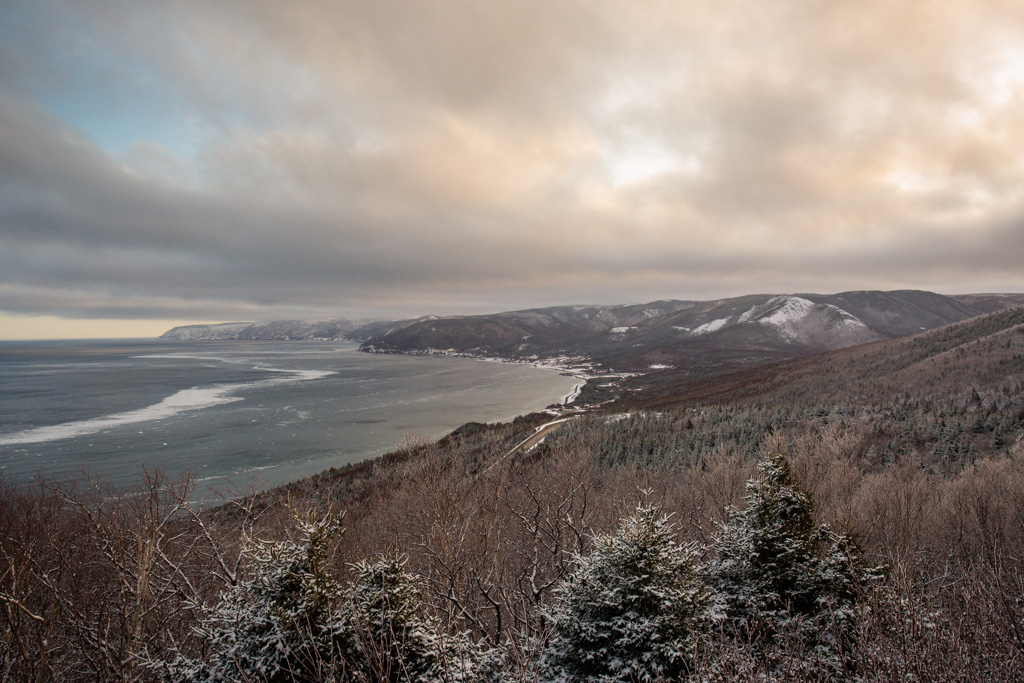 Climbing mountains is something I must thank Roman for - the motivation, the drive.
He challenged me to hike Mt.Katahdin, Maine a few years back, as I scrambled across the "knife's edge" my nerves trembled because of my fear of heights.
But I overcame my fear and completed the mountain with pride. I can't count the number of mountains we've climbed since.
Now, whenever I climb a mountain and I feel like I can't take another step because my legs feel like cement, I think of this momentous time in my life where I conquered my fear and trekked on!!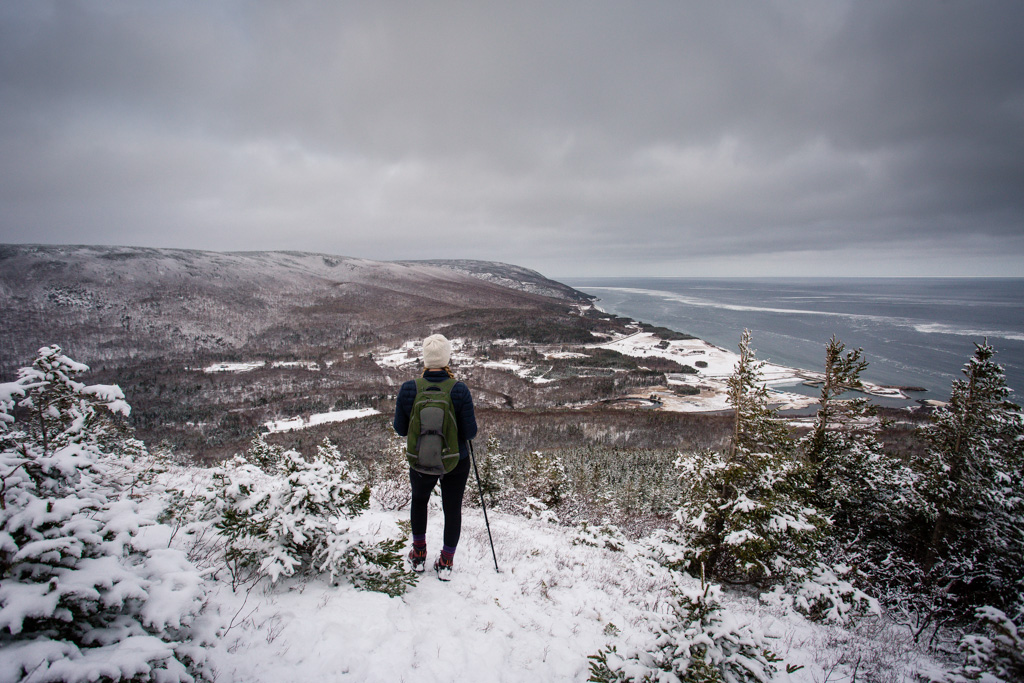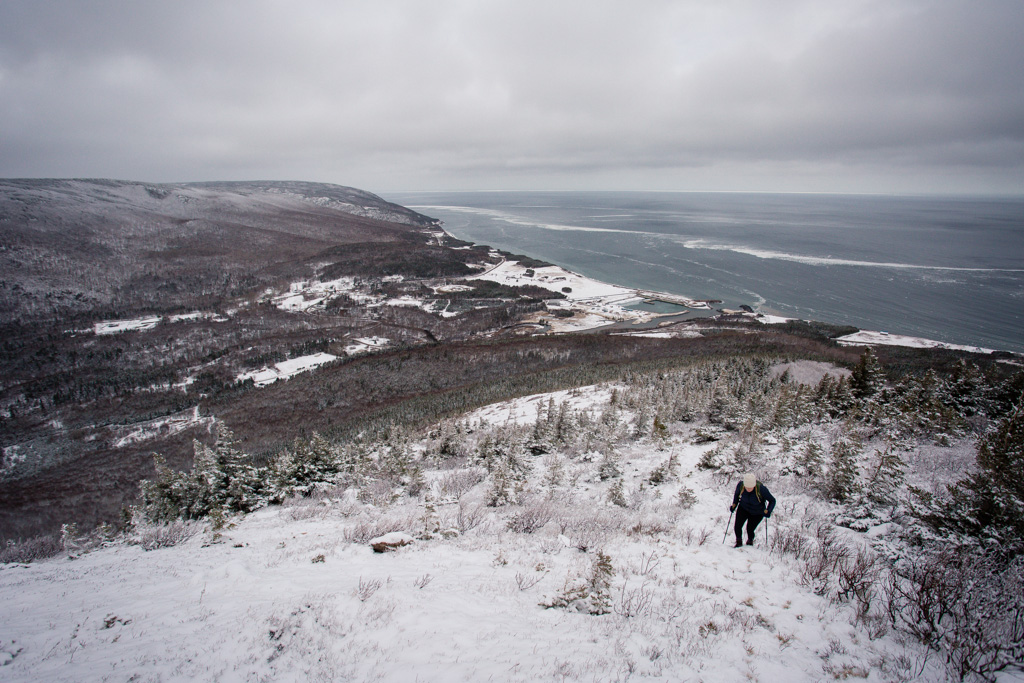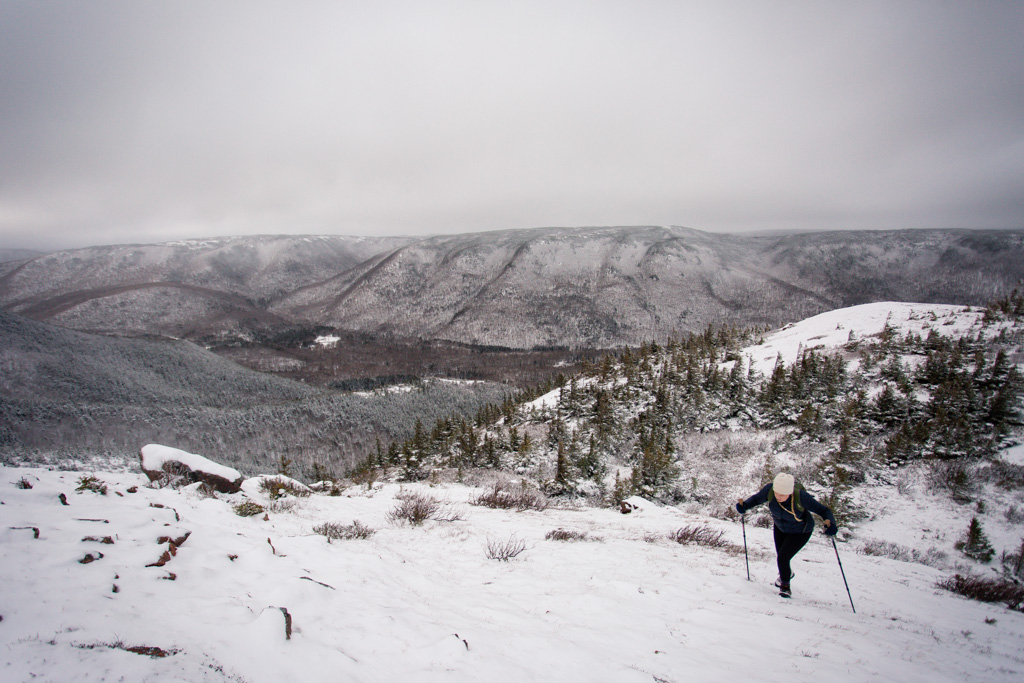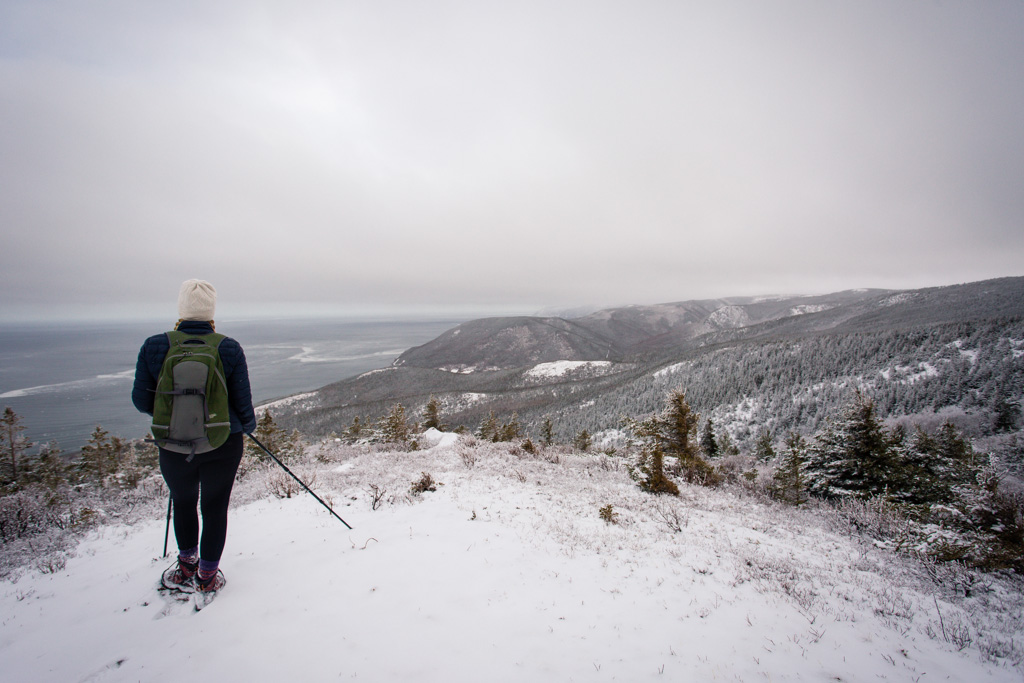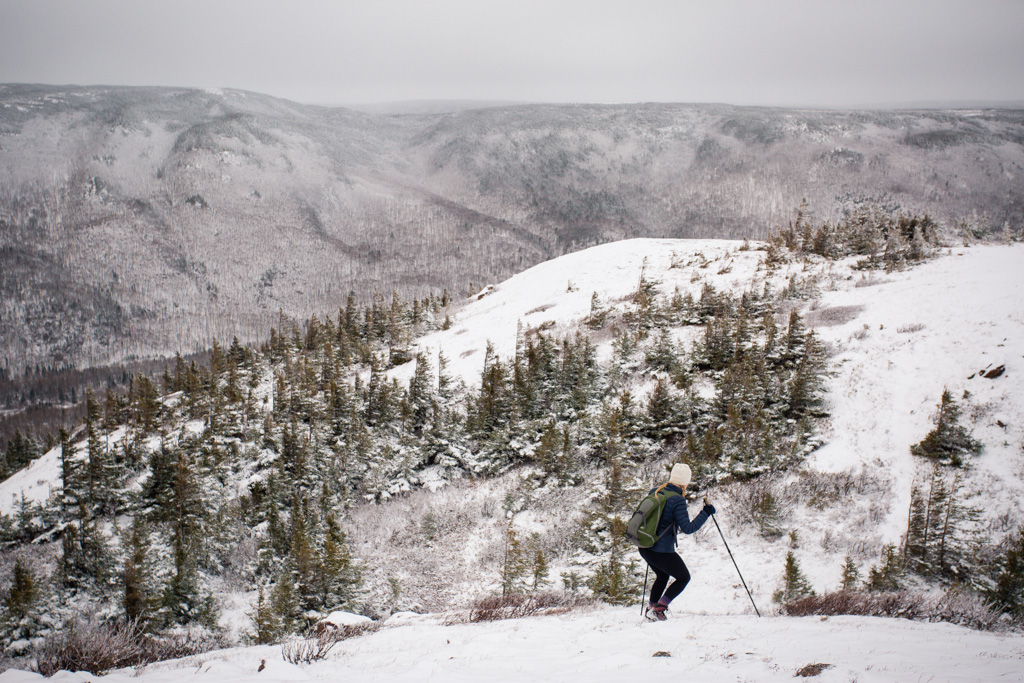 Because in the end, you won't remember the time you spent in the office or mowing your lawn. Climb that goddamn mountain!
- Jack Kerouac
This quote stirred something in me years ago when I was feeling the urge to go on an adventure, do something out of the norm, break free from the office and remove the shackles of what society expects and do something extraordinary. You know what? I climbed that goddamn mountain and I'll gladly do it again a 1000 times over!!
We hiked Robert's Mountain in the wee hours of the morning, and I'm saying "wee" here because we jumped another hour ahead because of daylight savings time. I'm slowly starting to be a morning person but an extra hour early?!! It was 8am and we had been up for 2 hours already - prepping for our hike and getting our gear ready for our xc ski adventure afterwards.
When we got to the trailhead, which is located in Pleasant Bay, Cape Breton, we noticed that our footprints were still fresh from yesterday afternoon's trek up. Oh yes, we hiked it the day before and we were going at it again for a second time, in less than 24 hours. Call us crazy, but the view was not visible the day before - there was intense fog that covered the mountaintop and we had hoped that the weather forecast was correct and it would clear. We should've known better, weather forecasts are almost never right!
The air was crisp and fresh, but the sun was shining and wildlife was awake and about. For the first time this winter we were lucky enough to see a rabbit in the woods. All decked out in white fur, the perfect camouflage when there's plenty of snow. There was snow!!! We've had such little snowfall this winter and any amount we get makes us excited - we love the winter!
The hike up is far easier than you think, it's the hike down from the mountain peak that's tricky. There's a lot of loose rock that makes it hard to keep your footing. The climb up took us just a little over 30 minutes - as we stopped to look at the view that day, and also to catch one's breath - it's not long but it's STEEP! The trail begins as an old ATV trail and gets narrower towards the top. On our way down we had to watch our steps (loose rock and all), but after the steepest bit we were practically sliding down the snow-covered trail. It was so much fun!! The landscape below looks incredible with this sky-high view.
Directions: Head to Pleasant Bay (about 30km from Cheticamp), and turn onto Red River Road. Drive about 2.5kms to the school, where you can park if there is nobody there. Otherwise it's best to park along the road. The trail starts on the grassy road, four driveways back from the school in the direction where you came from.
Duration: 3.7km, about 1.5 hours - there is no cell service