'Franey' during the fall, Cape Breton Highlands National Park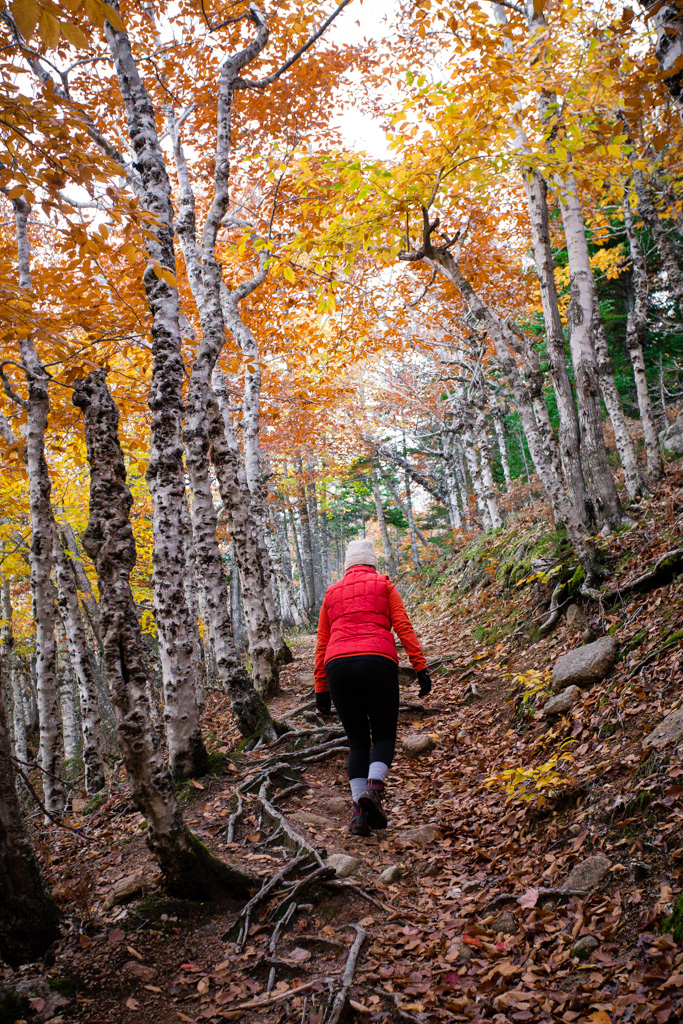 A hidden valley emerges with panoramic views
Hiking in Cape Breton is such a luxury. We have these awe inspiring landscapes that have been shaped by time, and trails that take you beyond your wildest imaginations.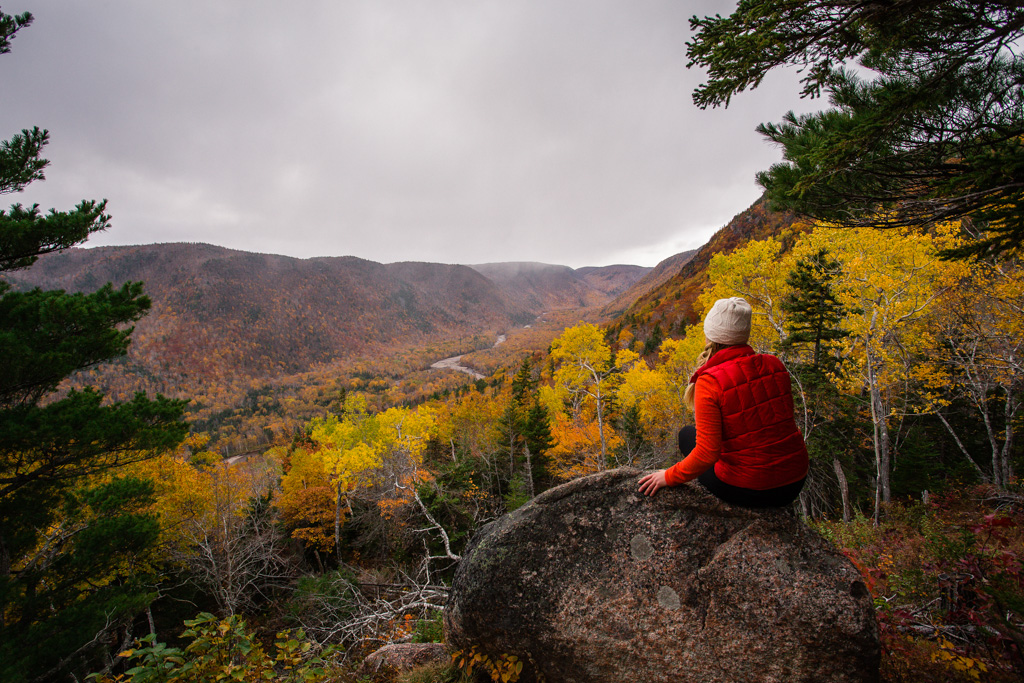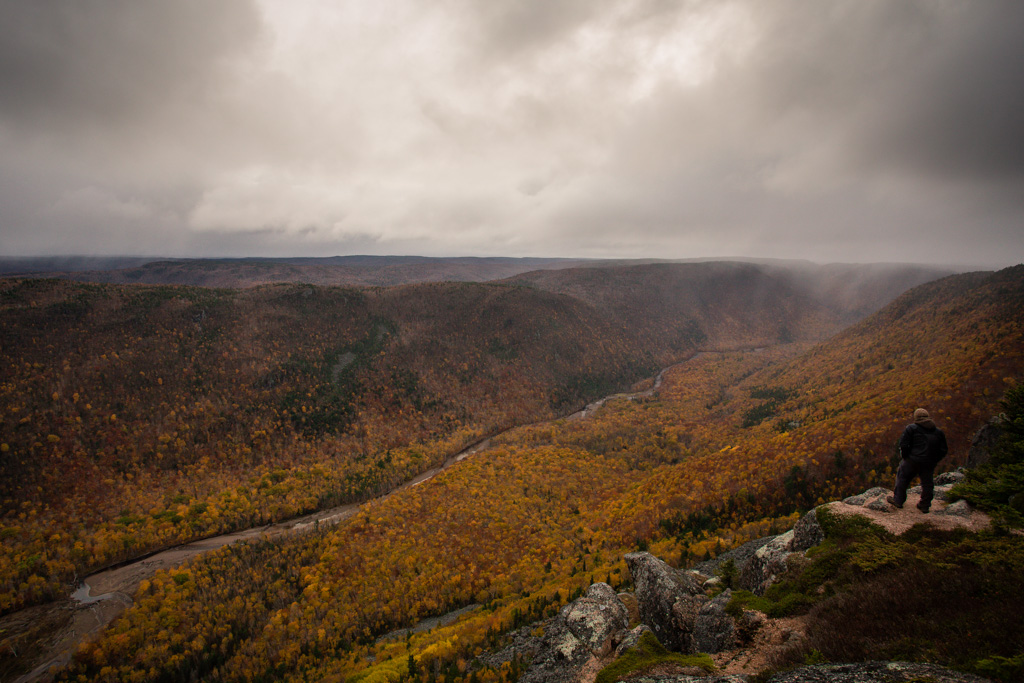 Franey mountain will challenge you mentally and physically.
I recall hiking this trail several times and on each occasion my memory always fails me. It always seems like you've almost reached the top only to realize that you've made it ⅓ of the way there.
Despite feeling slightly elated, the scenery along the way (like the view above where I'm sitting on a boulder) helps to lift the spirits! It was misting that day and the woods were getting cold but we pressed on and managed to make it to the top for a glorious view - snow threatened in the distance creating a spectacular finale.
The way down is much easier - but you do have to keep your wits about you! Hiking down in the dark is pretty much a no-no, it's still steep in places and if you get caught in the dark you're going to want to ensure you've got a good headlamp.
written by Cecilia, images by Roman
Directions: The way to the trailhead is well marked once you are in Ingonish. If you are coming from Baddeck the sign for Franey road will be on your left, shortly after the Clyburn Brook. If you are arriving from the Cheticamp direction, the sign will be on your right shortly after Andrew's Pizzeria.
Duration: 7.6km, about 2-2.5 hours - there is no cell service
Note: The best view here is actually easy to miss. A lot of people stop at the lookoff with the red chairs. It's a nice view, but the epic scenery is actually very close to here. You just have to follow a little wood path to the right of the chairs (if you are facing the ocean). Take great care, as the drop offs in the area with the amazing view are very dangerous.