Stand up paddle boarding in Cheticamp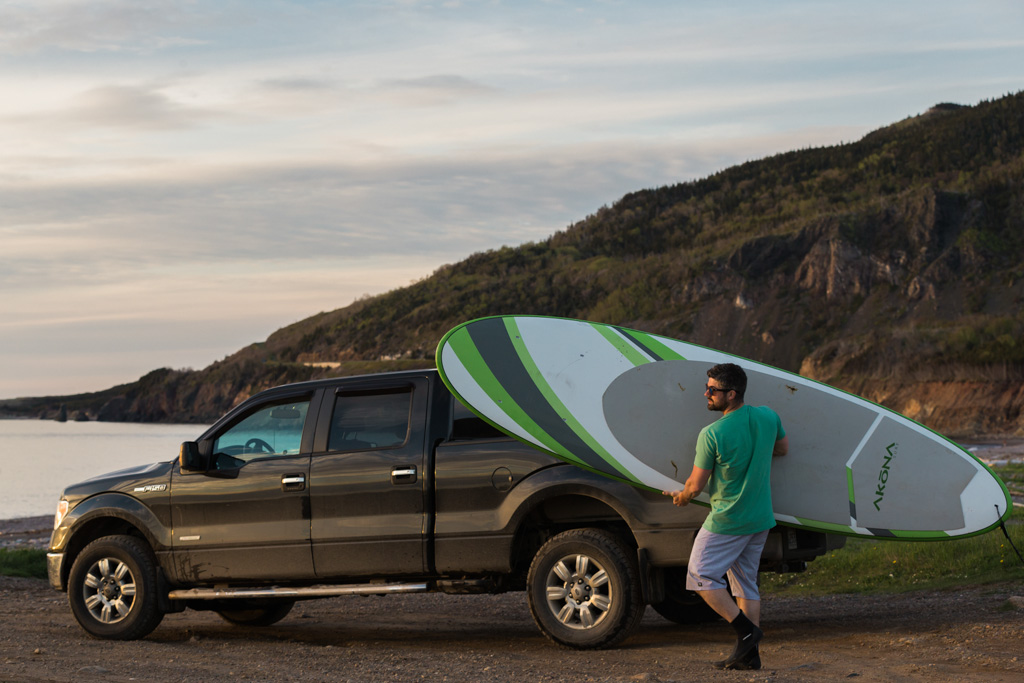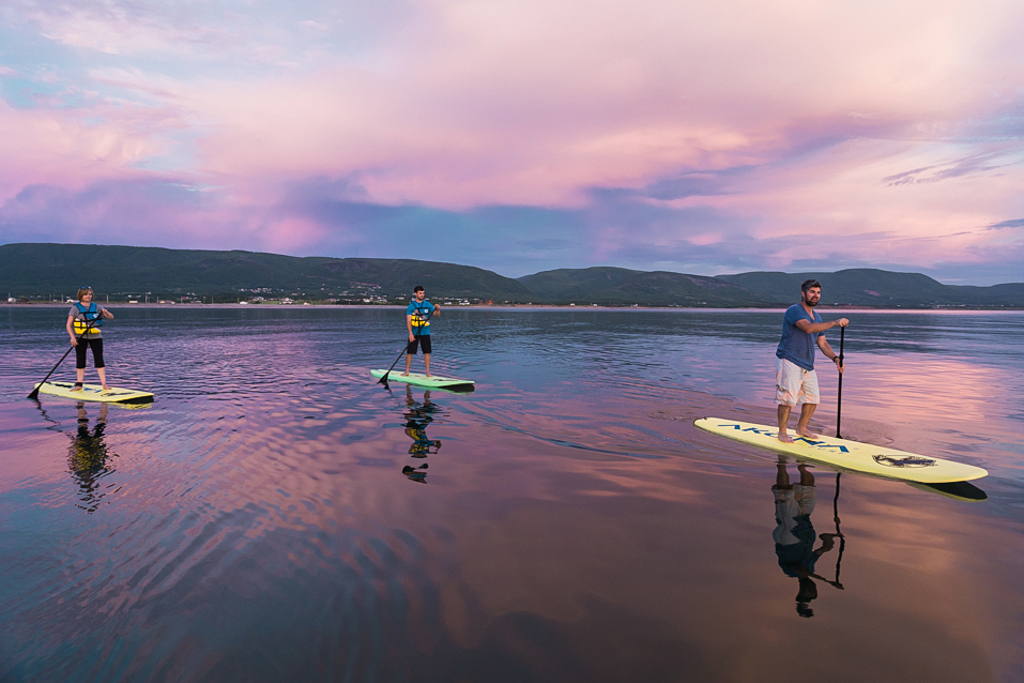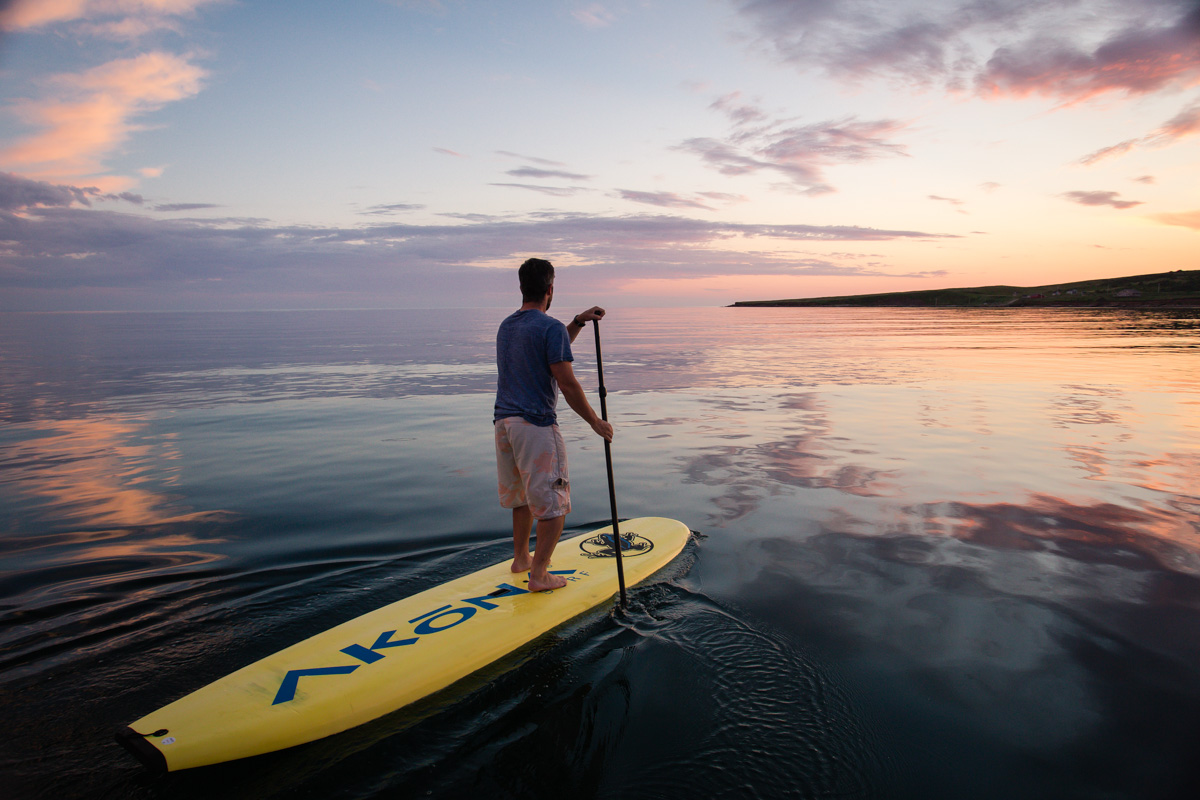 "Letting yourself drift on the ocean with the setting sun smiling at you has to be one of the most awesome experiences to be had"
Jeremy is a pretty laid back dude and he will make sure you have the best time out there. He offers his paddle board rental and guided tours for all levels of experience at different locations around Cheticamp and Margaree. There are a bunch of great spots for paddle boarding within close proximity to Cheticamp. You can choose between a harbour, lake or beach paddle. Jeremy is an excellent teacher and has a lot of experience out there.
When paddling around Cheticamp harbour, you can find yourself near the local fishing boats and enjoying the view of the quaint village from the water. The harbour is quite large and you can easily spend a few hours paddling here. Heading out for a sunset session along the scenic Cheticamp beach is pretty amazing and probably a personal favorite. Paddle boarding is like most things - best if shared with friends and loved ones. We definitely highly recommend this awesome experience.
Check out Jeremy's website for details and bookings at www.cbwestsup.com or follow him on Instagram and Facebook.