Acadian Trail, Cape Breton Highlands National Park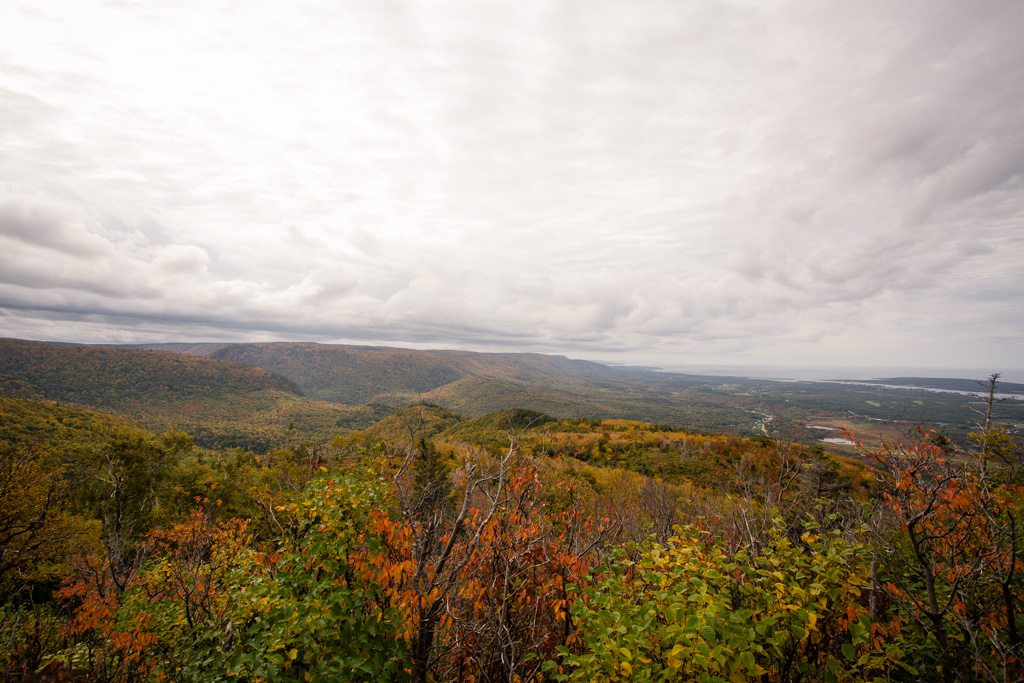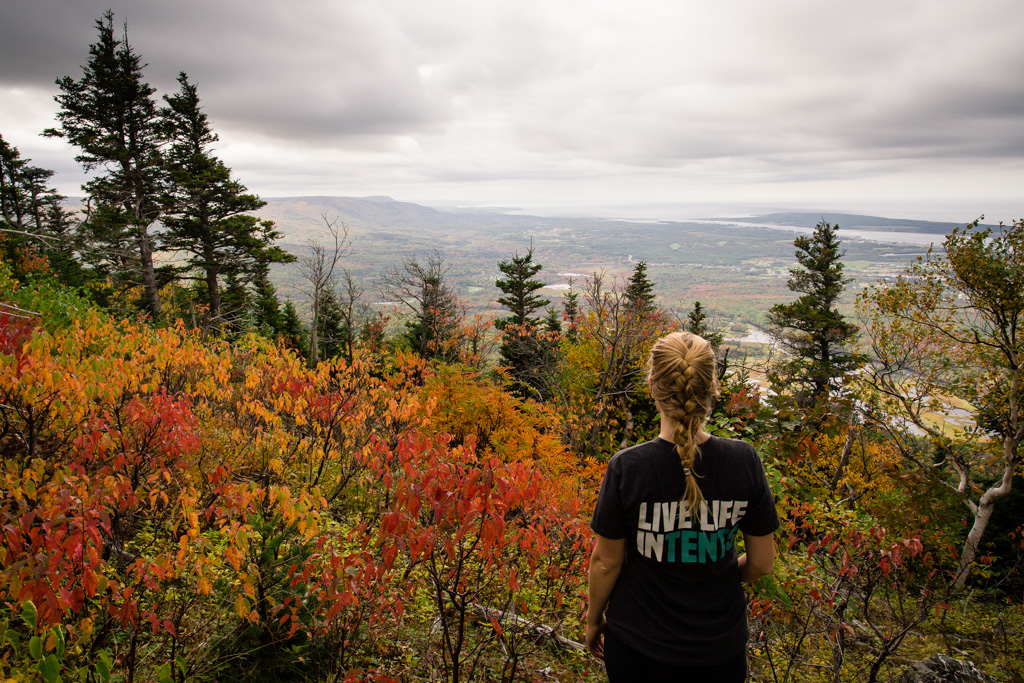 "Living next door to a National Park definitely has its perks!"
The Acadian Trail is one of our favourites so close to home. We love hiking it in all seasons, and all weather. We even love to run it! Yes. Run. It. We've encountered a few questionable glances, when doing so…
We just love how much the scenery changes throughout the trail; on one side you'll see this amazing view and on the other side you'll encounter lush streams with fresh mountain water and tall trees, unlike the typical Cheticamp forest.
The winds can get very strong here - meaning trees don't grow California tall.
This trail can be reached through two entrances, which makes it ideal for a loop. One is located near the park entrance (next to the info centre) and the other is located near the camping sites. We typically start with the trail entrance near the road (it's also steeper, so if you're like us and want to be faced with a challenge straight away - then choose this option!), from there we usually take a moment to view the windswept trees near the top of the mountain (they seriously look out of place - like they were meant for Lord of the Rings, or another fantasy realm). If you like the looks of the landscape now, just wait. It gets better!
Directions: Head to the Information Center for Parks Canada just outside of Cheticamp. There is a large parking area and the the first trailhead is almost across the road from the info center (on your left as you enter the area). The second trailhead is to your left near the campsites before the little bridge.